York River Oysters is available for events, speaking engagements and boat tours. Learn more below and contact us using the form on this page!
Oyster Farm Tours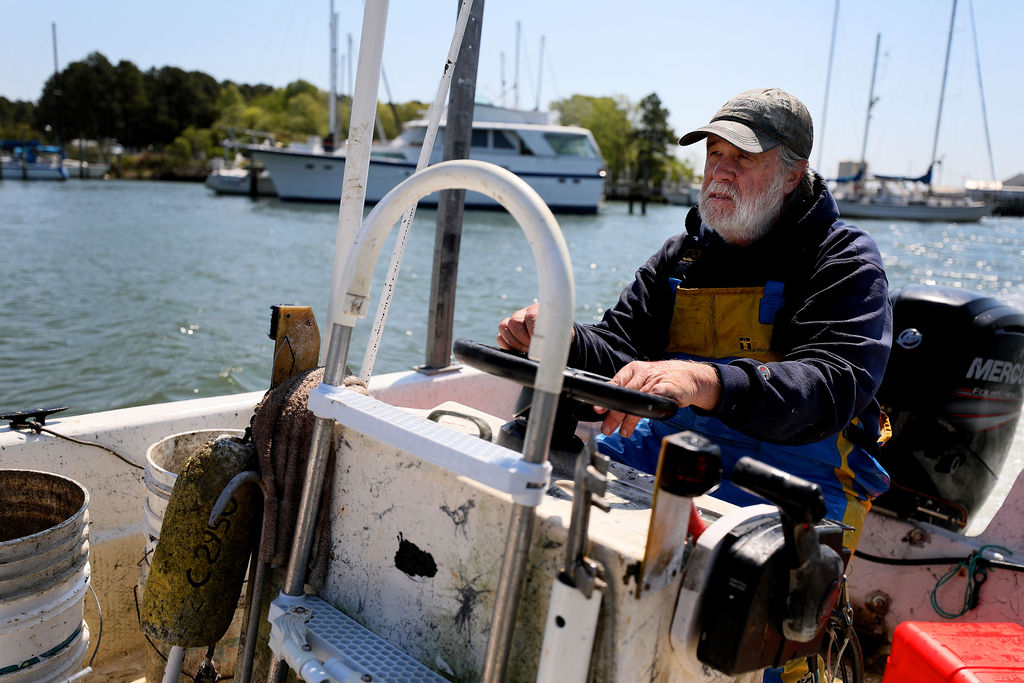 The trip will involve an explanation of how oyster seed is acquired, nurtured to field planting size, the husbandry practices involved to get oysters to market size along with a little bit of farm work to give the participant a feel for what is involved….all during a short boat ride to the farm aboard a 21-foot oyster farm boat.
By appointment only, please allow 3 days advanced notice. Please send us a message below.
$55 per adult*, $15 per child under 12
*Add $6 per adult to pair a locally brewed beer or wine ($10) with oysters while on the trip
---
Conferences and Speaking Engagements
Tommy Leggett has worked on the Chesapeake Bay for 40 plus years and has a wealth of knowledge on Fisheries, Chesapeake Bay Restoration and Ecology, and Oyster Farming. (A small honorarium may apply). Please send us a message below for inquiries and more information.
---
Oyster Roasts and Shucking Events
Tommy Leggett can provide oysters for small roasts and other events. Send a message below to request more information and pricing.