A Historic Location for a Traditional Taste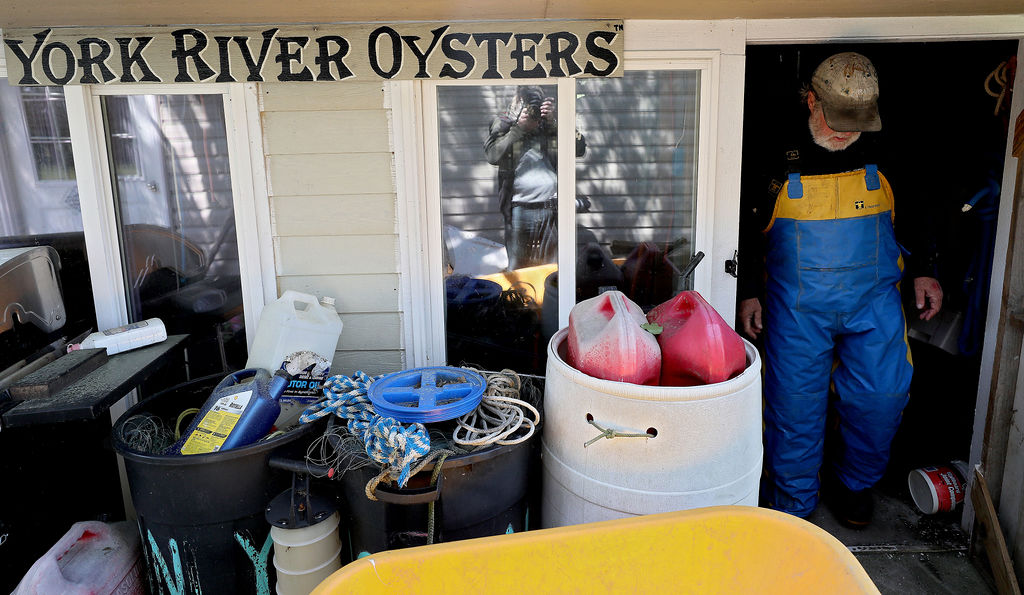 Our farm is less than 1/2 mile away from the site of General Lord Cornwallis surrender at Yorktown to General George Washington in 1781 ending the American Revolution. Only 5 miles upstream is the site where Captain John Smith's life was saved in 1608 by Pocahontas, the daughter of Powhatan, Chief of the powerful Algonquin Confederacy of Native Americans that dominated Virginia prior to the European settlement of North America. Historically, the York River contained oyster reefs that the first colonists to Virginia used as a vital food source.
---
Our Process
We purchase seed from commercial hatcheries in Virginia when the young oysters are the size of a grain of sand and carefully nurture them to market size in a series of inert polyethylene plastic growing bags and vinyl coated wire cages. This type of farming, or intensive aquaculture, is environmentally friendly, with no need for chemicals, paints or any substances that will pollute the Chesapeake Bay. We use 4 stroke outboard motors on our work boats that use less fuel and create no pollution in the water.
---
Oyster Grades
We feature three grades (sizes) of oysters for purchase.
Petites (2 3/4" to 3")
Best for stews or on the half shell.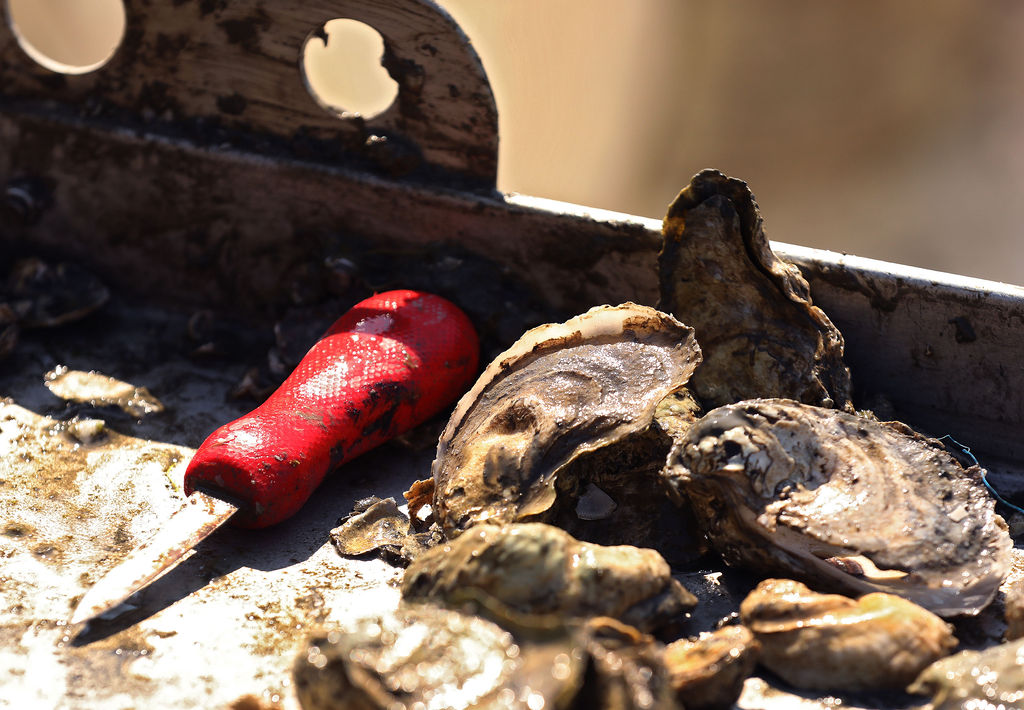 Pearls (3" to 3 3/4")
Excellent on the half shell or steamed.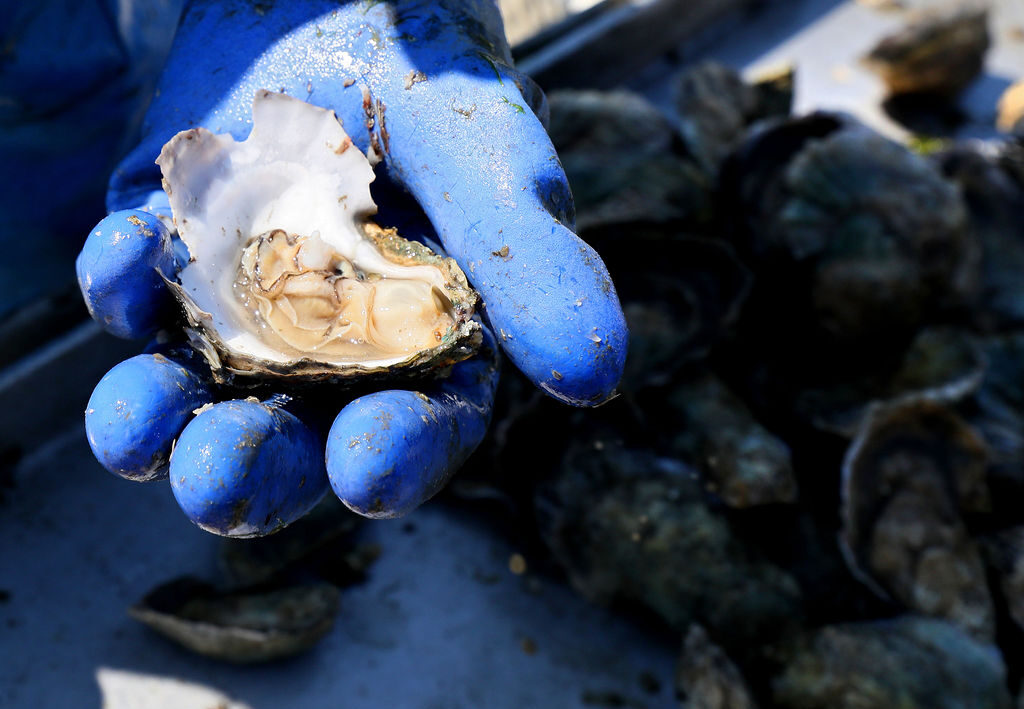 Reefs (larger than 3 3/4")
Great to shuck for frying.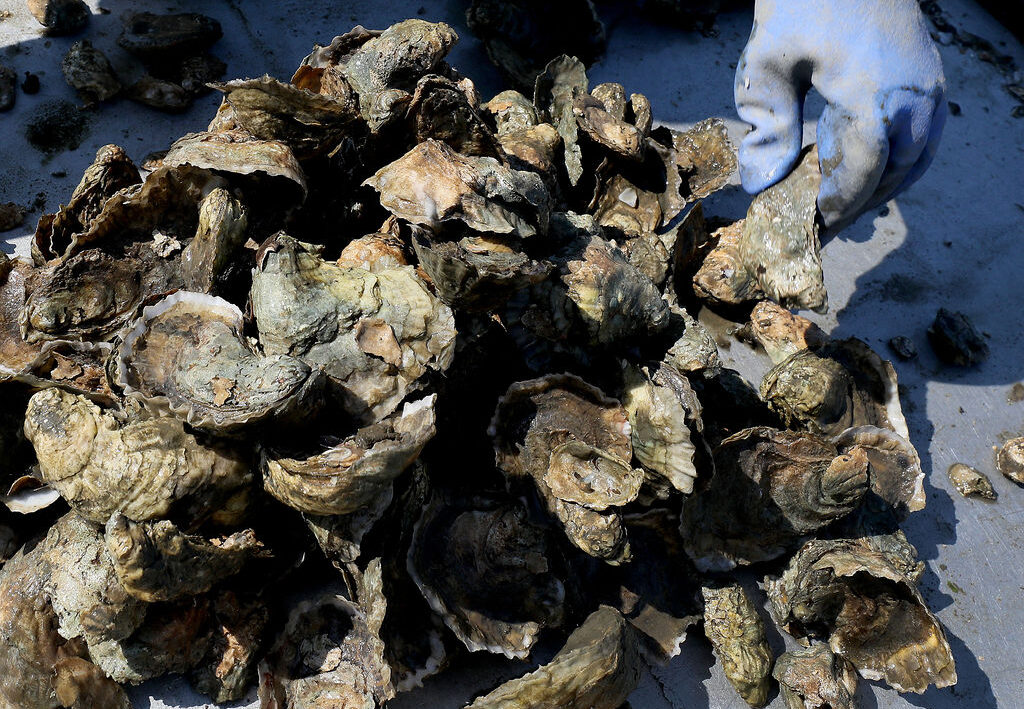 ---
Certification
We are certified by the Virginia Department of Heath – Division of Shellfish Safety (Shell Stock Shipper No. VA 1033 SS) and our HACCP Plan is approved, current, and up to date.